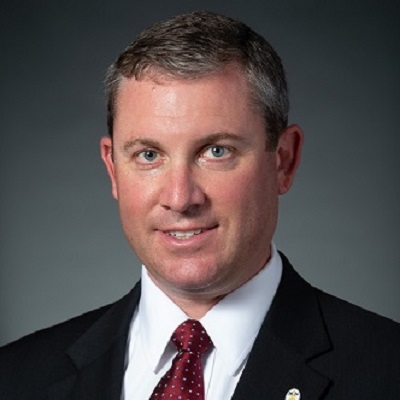 Tom Cosgrove
Chair, Virginia Peninsula Chamber Board of Directors
Manager, External Affairs, Newport News Shipbuilding - A Division of Huntington Ingalls Industries
Tom Cosgrove serves as the Manager for External Affairs for Newport News Shipbuilding, a division of Huntington Ingalls Industries.  In this position since 2014, Cosgrove has responsibility for the company's external partnerships including state and local government affairs, community affairs, philanthropy, employee volunteerism, and external workforce development partnerships.
A native of Baltimore, Cosgrove earned his bachelor's degree from University of Richmond.  Prior to joining the shipyard, he spent more than ten years in Virginia government and politics serving on both regional and statewide staffs and eventually serving as the chief legislative and political advisor to the Virginia Senate Majority Leader.
Outside of NNS, Cosgrove is active in the community serving as the chair of the Virginia Peninsula Chamber of Commerce, a member and past chair of the United Way of the Virginia Peninsula, and on the boards of directors of the Virginia Public Access Project, the Fort Monroe Foundation, and the Tidewater Trails Alliance.