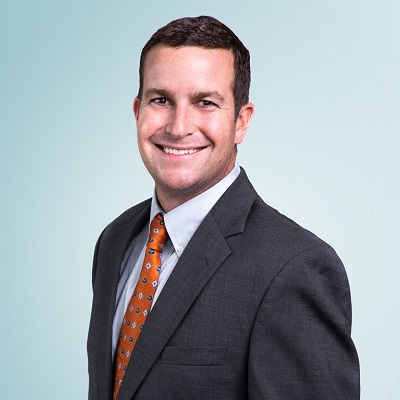 Benjamin "Bo" Garner, CPA, MBA
Not-for-Profit Team Leader, PBMares
I love what I do. Although accounting may not seem exciting, I get to work with
great people and great clients and have fun while doing it. Building relationships and helping people and businesses succeed gives me great fulfillment. PBMares has been the only employer in my life, since an intern the summer of my junior year of college. As a leader of the Not-for-Profit Team at PBMares, my objectives include growing the firm's relationships with not-for- profit entities, bringing useful materials to the not-for-profit community through thought leadership, and bringing efficiency to both the firm's not-for-profit practice and clients. I maintain relationships and oversees attest engagements with the firm's not-for-profit, healthcare, and contractor clients.
I also love giving back. I am involved in various capacities with Ebenezer United
Methodist Church, the Suffolk Ducks Unlimited Chapter, the North Suffolk Rotary
Club, Smart Beginnings of the Virginia Peninsula, the Bernardine Franciscan Sisters Foundation, the Peninsula Chamber of Commerce and the Hampton Roads Workforce Council Board.
I received a Bachelor of Arts in both Accounting and Business/Economics from Randolph-Macon and a Master's degree in Business Administration from William & Mary. I love baseball, a diehard Mets fan, and coaching my 4 and 5 year old boys Grayson and Ben. I also enjoy playing golf, hunting, fishing, and working out with my F3 brothers. I have been married for 8 years to my wife, Sydney, who without, none of the aforementioned would be possible.