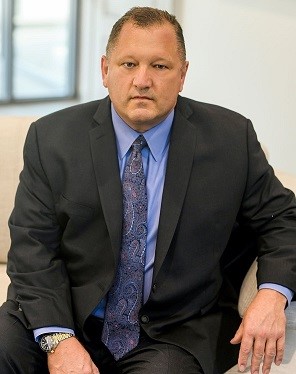 Rear Admiral (Ret.) Brad Williamson is a 1985 graduate of the United States Naval Academy.  He received a Master of Science in National Security Strategy from the National War College in 2001 and completed Executive Education at Harvard's John F. Kennedy School and University of Virginia's Darden School.
As a career U.S. Navy surface warfare officer, he commanded USS Thunderbolt (PC 12), USS Porter (DDG 78), and Destroyer Squadron (DESRON) Two.  As a Flag Officer, he commanded Standing NATO Maritime Group 2 where he led the largest group of NATO ships ever into the Black Sea at a time of heightened tensions with Russia, and he also led NATO's at-sea maritime counter-terrorism and anti-piracy operations.  His final assignment was as the 32nd Commandant of the Joint Forces Staff College.
After his Naval Service, he was the Director of Strategic Initiatives for Systems, Planning, and Analysis (SPA) a defense consulting company in Alexandria, VA, and was the Chief Operating Officer/Chief Strategy Officer at ITA International, a defense integrated services provider in Newport News, Virginia.  Brad then assumed the position of Executive Director for the Hampton Roads Maritime Industrial Base Ecosystem (MIBE), a consortium borne from Newport News Shipbuilding to align Maritime Industry stakeholders engaged in improving workforce, supply base, innovation, and facilities in the region.  He also led the Virginia Digital Shipbuilding Program, a partnership of industry, government, and academic institutes working to modernize the shipbuilding industry.
Brad founded MVSEA as a Strategic Planning and Business Development consultancy to assist companies in developing constructs and processes, and to evaluate opportunities for growth.  The company continues to deliver success for multiple clients focused on Government and Defense Department opportunities in the engineering, technology, and innovation spaces.
Brad is a Board Member on the Virginia Peninsula Chamber, is on the Board of the Center for American Studies at Christopher Newport University, and on the Board of the Tidewater Area Service Contractors (TASC).