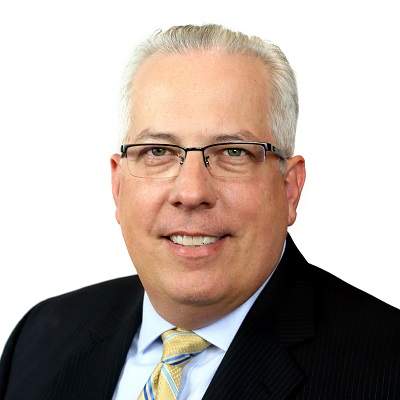 John Angle is a construction professional with over 31 years of experience in the construction industry.  A 1991 graduate of Virginia Tech with a degree in Civil Engineering; John is Senior Vice President of Operations for W. M. Jordan Company, focused primarily on the Operations side of the company and client satisfaction.  In addition, John assists with various other functions related with collaboration across the business.  John holds professional certifications in sustainable design and construction as well as project management and healthcare.  John has graduated from the Wharton School of Business Advance Management Program in 2017 and continues to develop leadership principals throughout the W. M. Jordan organization.
John serves on the Virginia Peninsula Chamber Executive Board and Finance Committee.  He is a member of the CIVIC class of 2017 and is on the Board of Directors for the CIVIC Leadership Institute. He is also on the Virginia Tech Myers-Lawson School of Construction Advisory Board.
John lives in Poquoson Virginia and enjoys boating, fishing, and pretty much anything outdoors with his lovely wife Kathie of 29 years, their three grown children, and two very energetic Labradors.