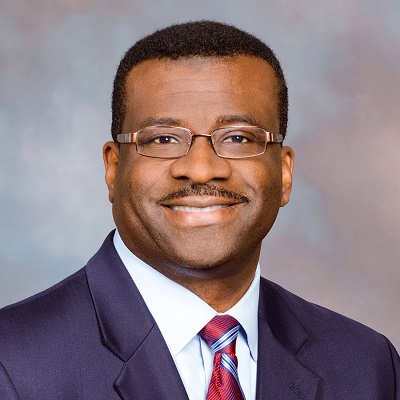 Jeff Johnson joined the Virginia Tech Corporate Research Center, a subsidiary of the Virginia Tech Foundation, in January 2014 as Director of Tech Center Research Park located in Newport News, Virginia. Jeff is responsible for establishing and leading the research and innovation portion of the 100-acre, $450 million mixed used Tech Center based on the internationally acclaimed Virginia Tech Corporate Research Center in Blacksburg, Virginia. Jeff identifies, vets, recruits, and supports technology-based companies that are focused on commercialization discovery and growing business that matter. He has also worked with hundreds of federal labs principal investigators and inventors to accelerate lab to market and commercialize innovation.
Jeff has a strong record in executive leadership with extensive experience in competitive analysis and positioning, strategic marketing and branding, business organizational development, manufacturing management, strategic planning, and predictive analytics. Jeff has worked with several national and international brands. Jeff has over 20 years of corporate experience and has held director and senior-level executive leadership positions with profit and loss responsibilities at global industry leading companies in automotive tires and building material finishes.
Jeff advises early-stage entrepreneurs and innovative high growth firms. In 2009, he founded his own consulting company, Averitas, to help small and medium sized businesses profitably grow. Prior to that, he was Founding CEO and Executive Director of an innovative healthcare-based workforce training program for adults, and an arts-based education program for high school students.
As a certified Six Sigma Champion Trainer, Jeff also holds an Executive M.B.A. from Tulane University, and a B.A. in Chemistry from Virginia Tech. Jeff also serves on a number of boards and advisory committees within the region they include 757 Accelerate, VA4E (Virginia is for Entrepreneurs), CIT (Center for Innovation and Technology), VPCC (Virginia Peninsula Chamber of Commerce),StartWheel, Greater Peninsula Now, WiGL Power, Nasoni, and Friends of Jefferson Lab. In his leisure time Jeff enjoys listening to music and sports.